The short answer is perhaps.
In 17th century Spain, the Inquisition held sway. Sexuality was tightly controlled and the depiction of nude women was forbidden. But like in every era, power and money will gain you leniency if not license. It became common for men of influence, royals and courtiers, to have paintings of nudes in their inner bedroom chambers. And for men like Philip IV of Spain, nudes by such revered artists as Rubens and Titian served a utilitarian purpose rather than a metaphysical or aesthetic one.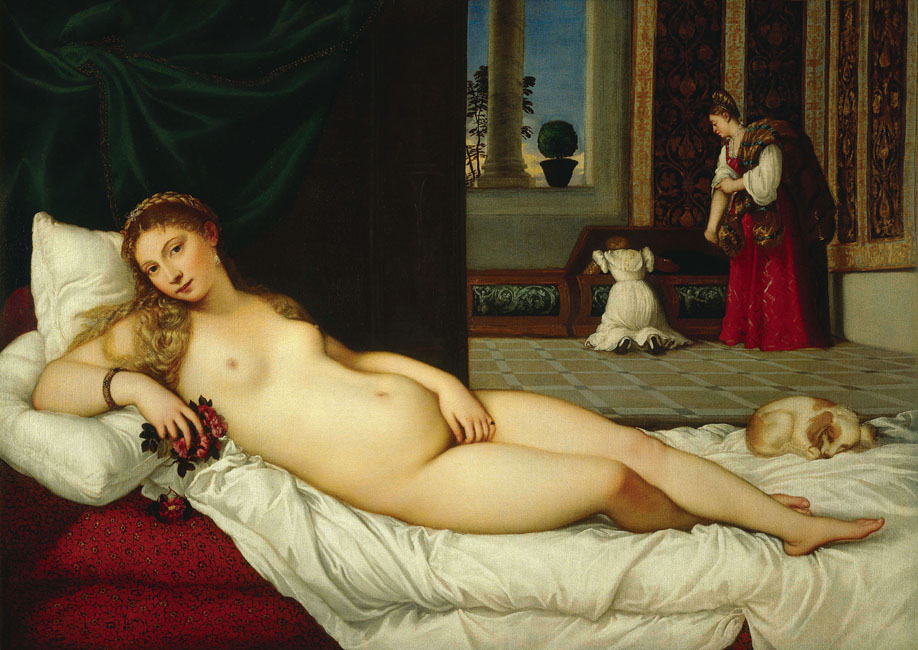 Did you think of that couple who watch Adam & Eve erotica together to spice things up in the bedroom? Me too, although the paintings could have been used to rub one out every now and again.
Today they hang in the National Gallery, the Liechtenstein Museum, the Met, museums all over the world. They're held up as artifacts of our rich human heritage but really their
raison d'etre
was to help some nobleman get his rocks off. Granted, they were created by men who were thought of as artists by just about everyone, but one wonders if these works exist solely because of 1635's shortage of cameras and sleazy guys in track suits who take naked pictures of comely yet naive Barcelonan girls.